CONCIERGE: The range of our services is unlimited, with the exception of agent activities, which we happily leave to others (e.g. we do not deal with clubs nor with transfers to other clubs). Our goal is to establish an informal relationship with clients. We want to be contacted with every wish and in every situation. Of course, there are services where the added value of working with us is more evident. Nonetheless, "NO" does not exist for us. We are known for trying to help in all situations. We can work hard back and forth from A to Z without reducing speed. How about this? Cars, Teeth whitening, Travel, Taxes, Existence after career, Physiotherapy, Golf, Hotels, Investments, Food, Football boots, Treatment, Media output, Real estate, Rest, Law, Regeneration, Social networks, Tattoos, Savings, Education, Health.
BE READY: The life, not only of our clients, often brings several key moments and makes us face some important decisions. It's not easy to always take the right step. Experiencing these moments in peace and with positive emotions is more of an exception. Nervousness is natural. With FHS EA, however, worries and uncertainty vanish. Our clients prove that the services communication, approach and experience we offer are of highest quality. They can then make their most important decisions with calmness, confidence and with a support of a strong partner.
EXCEPTIONALITY: We are one of the first concierge agencies focused on professional athletes in many countries. We may not be the first, but we are definitely the biggest in the countries we operate in. The necessary knowledge of the sports environment combined with the great amount of experience in the field are the ingredients that allow us to be the best. Our clients know that a good partner for non-sports activities, helps their sports performance to improve faster.
PREMIUM QUALITY: There are many reasons for cooperation with us, but the most important one of them is the exceptional quality of the services provided. We have tested most of them personally. We sell security not empty promises. We have experience from a number of European markets. We speak several world languages fluently. Client satisfaction is more important to us than our profit. These and other attributes are a guarantee that cooperation with us is a ride in a lap of luxury.
View our selected services.
OUR HISTORY: FHS EA was founded by three football enthusiasts in Prague in the spring of 2019. However, after several matches and two signed contracts, COVID entered our lives. Within a few weeks, football began to change at a tremendous speed. We used this time to evaluate our experience and the information we gathered. Since then, we have incorporated the feedback into the innovation of our services. In the latter half of 2020, we introduced our traditional three-tier package system. We explain to our clients what BE READY means for us. We stress the importance of trust and the crucial role of communication between each other. In the same year, our agency has expanded rapidly, we acquired the first ambassadors - Aleš Matějů for Czech football and Diana Bartovičová for Czech women's football. Since 2021, we have been expanding not only to hockey rinks, but also to other countries. FHS EA has established itself on the Slovak market, and we are opening offices in Poland and Serbia. We still believe that this is just the beginning of our story. We want to be the largest concierge agency for professional athletes in Europe and we will never stop working on this.
OUR GOAL: From the very first moment of our existence, it has been clear that our journey has two goals. The first, to some extent selfish, is the effort to combine the love of sport with our daily lives. We just want to be closer to what is happening, see good matches, enjoy a cup of coffee with professional athletes and spend more time by doing what we really love. The second goal is way bolder. We want to change things that are set in stone. We can be very stubborn and bring high moral values ​​and the principles on which the most exclusive services in the 21st century work to the sports environment. We are aware of the existing conservatism, but we see no reason for it. We do not set the limits to artificial barriers. Our presence in sports has to be beneficial in the long run. We want to help set up an environment that will motivate children to move. Sport is a wonderful unique activity. It is therefore necessary to take good care of it. We are convinced that we can have a positive impact and offer a helping hand.
OUR VALUES: Our moral values are in accordance with our belief that if a business is to be "clean," then it should be a sport. We are TRANSPARENT, our clients always know exactly what we do. We are PROFESSIONAL, we provide services by experts in the field. We are DISCRETE, whatever we say remains only between us. We have PERSONAL EXPERIENCE, whatever we offer we firstly try it for ourselves. We LOVE SPORT,
we do everything because we enjoy sport. We are CREATIVE, we always try to help the client effectively and not just blindly follow the instructions.
Unusual interviews with our clients and other professional athletes about topics that are close to them, but that they do not talk about much in public.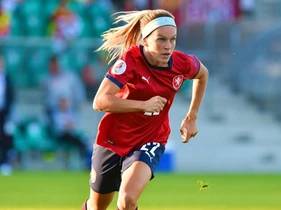 We are pleased that the latest invitation for our "Kickback" interview was accepted by Franny Černá. Franny is the player of SK Slavia Prague and the Czech National Team. However, she was born in California and grew up in the United States. She is excellent in Czech...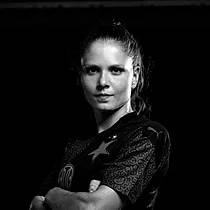 The Slovak native who graduated from high school in Uherské Hradiště started her Czech football journey in the 1.FC Slovácko team. In 2012, she joined Slavia Prague in Prague, which she currently leads as team captain. In the red and white jersey, she collected more...
The price list is always provided in the local language version only. In case of your interest of any information regarding our price policy, please kindly contact FHS Exclusive Agents International.
Exkluzivní předplatné
VIP
10 000 Kč/měsíc
při uzavření smlouvy na 1 rok
Výše naší odměny je vždy
bez případné DPH
Exkluzivní předplatné
PROFESSIONAL
5 000 Kč/měsíc
při uzavření smlouvy na 1 rok
Výše naší odměny je vždy
bez případné DPH
Exkluzivní předplatné
VIP
10 000 Kč/měsíc
při uzavření smlouvy na 1 rok
Výše naší odměny je vždy
bez případné DPH